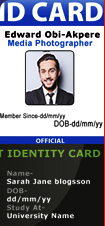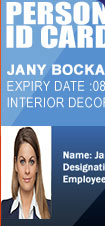 ID Card Designing Software
ID card designer software empowers you to create professional identity cards for small to large business organization. Identity card creator program has ability to generate multiple numbers ID cards with different text value using advanced data set series option.
ID card designing program creates customized identity cards using line, text, pencil, ellipse, picture, rectangle, arc, triangle and other card designing objects. ID card software has ability to print bulk numbers of identity cards at same time with advanced printing setting option.